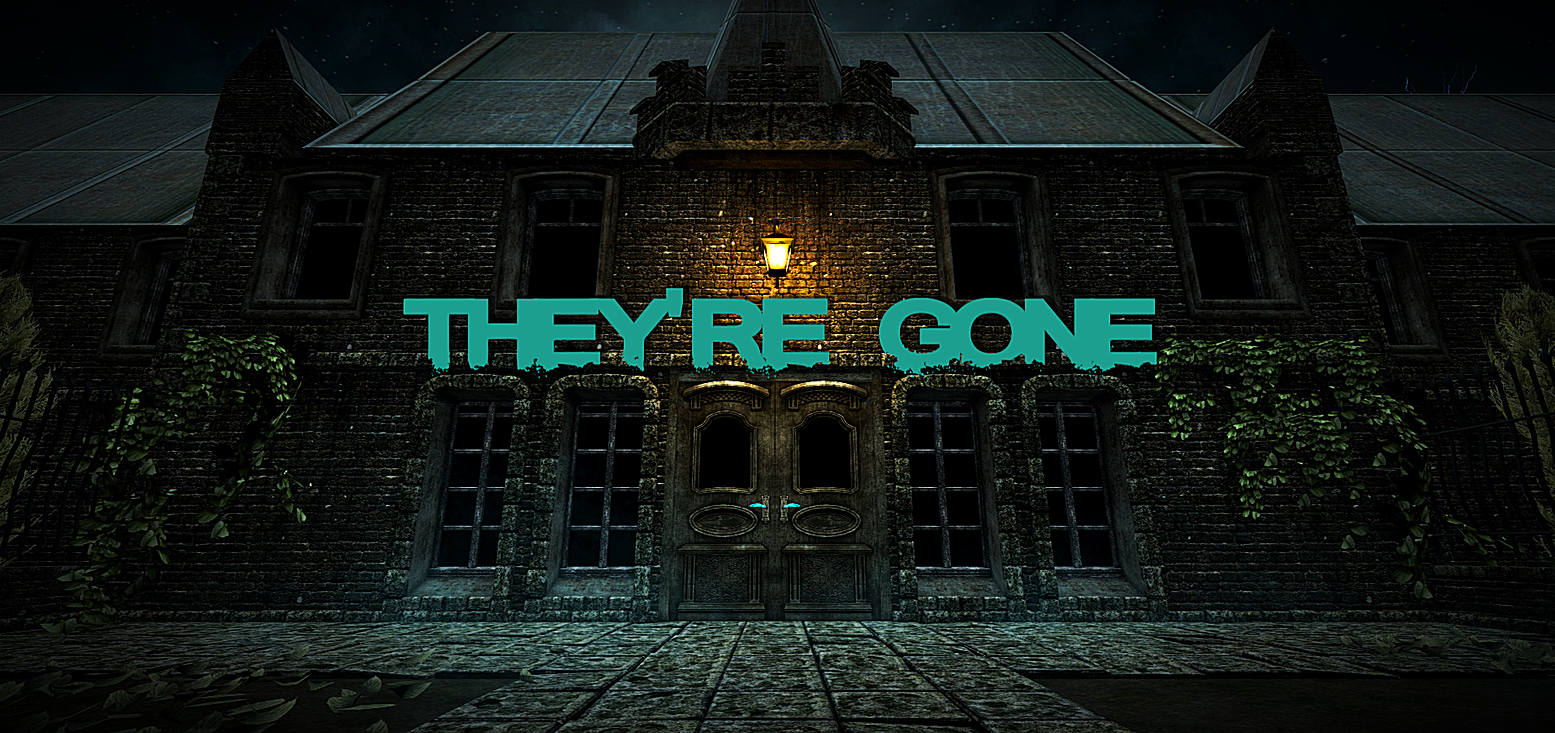 They're Gone (Demo)
Happy New Year (a month late...) everybody!! With the new year comes a long overdue update about the game. I have quite a bit to share and some good news!
After taking a long break from the game I finally started working on it again in November. I wanted to make a new demo that showcases the improvements I've made and the new direction of the game. Well it's almost here! The new demo consists of the first level of the game taking place as you arrive outside the house. There's a new character controller, new interaction system, an inventory system, a health system, rebindable keys, graphics settings and a couple more goodies that you'll have to find out by playing. The first level isn't too long and is mainly a sort of tutorial to get you used to the controls and how the game will operate. I think the changes are for the better and you'll like what you see and where the game is heading. All I have left is to record the new voice-overs (with a better microphone this time) and then put them in and release it. (Yes, that's my voice in the game, a professional voice actor will be used for the final release, LOL!)
Now that the foundation of the game is set I can work on fixing all the old scenes and implementing all the new features. The inside of the house is going to change from the previous demo. I realized all the mistakes I made when building it and promise the new house will be much better! No more wandering around waiting for doors to open, now the story will guide you and you'll have a purpose for everything you do in the game. Oh, and wait... why is there a health system unless there's a way to get hurt??? Well you're just going to have to wait and see what lies ahead ;)
More updates will follow as more progress is made. But I am working on it daily so progress will come faster than the last year provided. Here's a few images of what's to come. I hope you like what you read and see and I can't wait to show you the new demo!
∞